The problems: anthropozentrism, illusion, ignorance, group dynamics, self-knowledge
---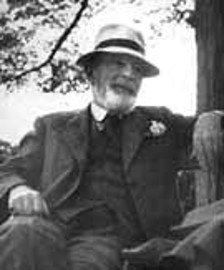 Ernest Jones
Psychoanalyst
"The rejection of foreign ideas, including those concerning our environment, is above all a consequence of the internal resistance to self-knowledge [...]
The arguments placed against a new realization are almost monotonous in their similarity: It destroys or diminishs a precious possession, it is degrading, materialistic or even atheistic. It will bring mankind out of its high sense of self, diminish its good opinion of itself, or take something that is especially dear to it. This "something" is almost always of an aesthetic, ideational, ethical or religious nature, that is something that man values as his highest good [...]
Man clings to both his illusions and his ignorance"
(This ist a re-translation from german to english. So it cannot literally correspond to the original. Here is the original german one.
... and cultivates its illusions and ignorance in this reinforcing social group, introduces them into the democratic formation of opinion, thus contributing itself to the construction of group-specific signs and norms, to the strengthening of the corps, to the social compulsion and oppression of the knowing and recognizing minorities. Thus, the illusions and ignorance are strengthened together and secured by warding off any scientific-factual enlightenment as "even your personal opinion." How could one hope with Irenaeus Eibl-Eibesfeldt that people "separate their actions from their drives" then in order to use their "will power" successfully and above all in the sense of the humanity"?
---